On Monday 20th May 1390 France's champion left his pavilion to joust against sir John Holland and thereby open one of European chivalry's most glorious demonstrations of knightly prowess at St Inglevert, five miles from Calais.
Three champions of the French court, with permission of the king, had issued a challenge to Europe's warriors; they would hold the field against all comers for one month and prove their skill at arms against any who cared to attend.
But the French knights had one thing only in mind - how they would perform against the English, and 38 individual combats over the first four days would test their mettle against the flower of England.

Froissart's description resonates with splintering lances, sparking helmet strikes and the roar of the crowd as the combatants fight for distinction, but he also gives us the historical background to this contest.
Sir Piers Courtenay duelled against sir Guy de la Tremouille some years before in front of the King who, by stopping the event early, left business unfinished between the French and English paladins.
Lord de Clary upheld the honour of his countrymen by jousting against sir Piers after safely escorting him back from Paris to Calais, but politics wouldn't allow for his personal interpretation of the chivalric code, and he suffered for it.
St Inglevert was payback time.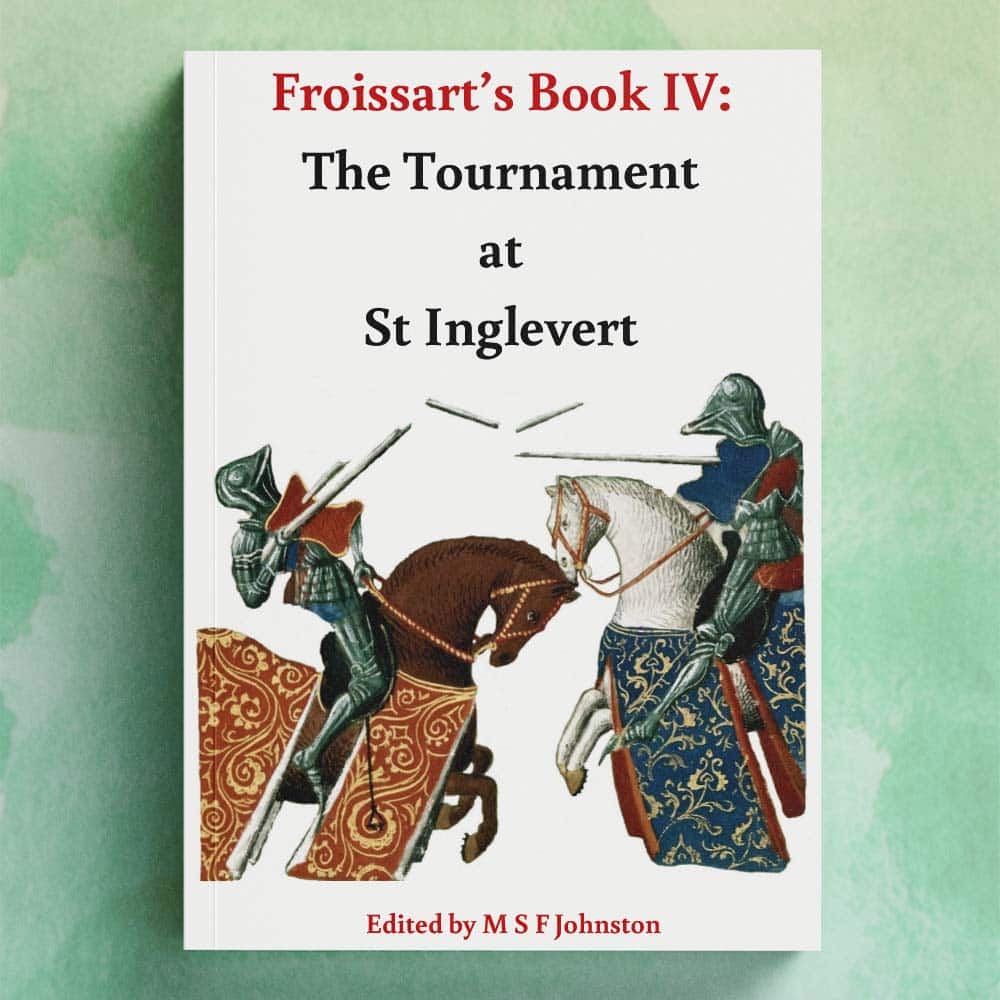 Froissart's Book IV:
The Tournament at St Inglevert
Purchase directly from us