Cross-border Conflicts
1327 - 1388:
England v Scotland and France
- their histories as recorded by Sir Jean Froissart
Edited by M S F Johnston
Armies lost on the moors, hungry soldiers wet-through and cold, castles taken by assault or crafty ruse, Froissart's history of the conflicts that beset Northumberland and the Scottish borders is rich in detail, incident and fascinating insights.
Froissart's chronicle populates the landscape so familiar to us with people from the past; French soldiers opening a second front, mobile Scottish armies goading powerful but cumbersome English formations, spies, hot-heads, disastrous reverses, glorious triumphs - it's all here.
Expect to be entertained.
Expect to be informed.

Read yourself back to the fourteenth century and explore Northumberland and the Scottish borders with Froissart as your guide.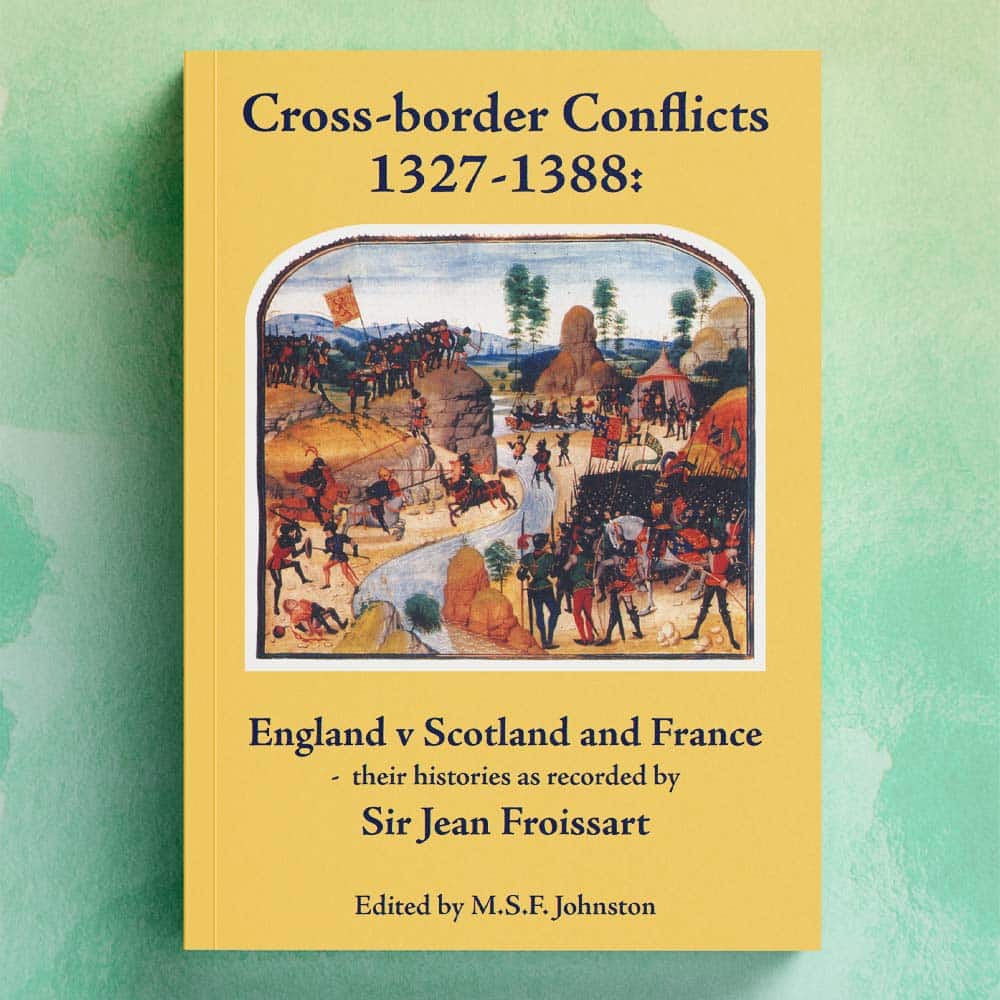 Cross-border Conflicts
1327 - 1388:
England v Scotland and France
Purchase directly from us