This historical enquiry asks you, the reader, to make a final judgement; is there enough evidence here for us to accept that on the early morning of the 6th August 1388, a victorious Scottish army celebrated their triumph at Otterburn with an organised concert of military music - tunes of glory in a fourteenth century context?
Although anyone interested in the history of Scottish music will understand that this is a very consequential matter, the judgement, your judgement, is a very straightforward one: it was either organised music, or it wasn't.
Nobody doubts that the event took place, which is very helpful as we only have one question to consider - was it tuneful and melodic, or was it discordant and cacophonic?
M.S.F Johnston gives you chapter and verse on all the evidence.
How did we find this new evidence in well-trodden historical pathways? It's about looking beyond the known sources, those familiar to English-speaking historians, and finding the meanings intended in the original French texts and this short work guides you through them if you are not a French-speaker.

Are any romantic leaps of faith required? Any fanciful weaving together of 'surely's, 'must have's and 'very probably's? Absolutely not.
Here are only facts, and their interpretation is for the reader.
Historians, musicologists, those interested in the development of a distinctive Scottish musical culture over time, passers-by curious about this remarkable event, anyone who thinks it may lie within the bounds of possibility that people 600 years ago made music together - this brief academic work, though somewhat dry, yet also extremely stimulating, is definitely for you.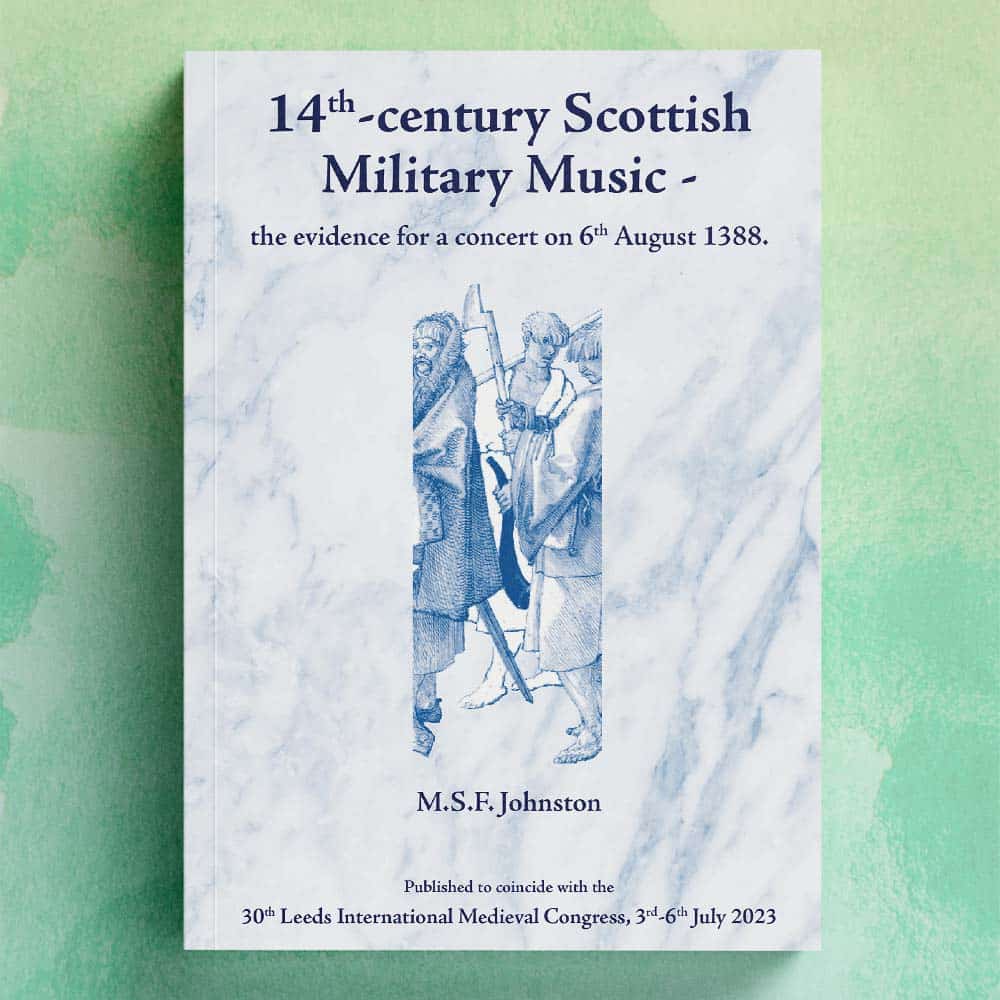 14th-century Scottish Military Music
the evidence for a concert on 6th August 1388.
Purchase directly from us